What do I talk about today? I have been thinking and my mind wandered onto my space at Sunset Center Art Mall.
http://www.amarilloartists.com/5.html
I was very flattered to be invited by the artists to have a space in their gallery. I signed a 6-month lease and went to work opening my little store I called "Many Feathers". Here are some pictures of my space:
My Front Door
Looking through my front window:
Won't you please have a seat...can I get you a cup of coffee?:
My jewelry case - I haven't finished filling:
Entry to Sunset Art Center:
Some of my neighbors: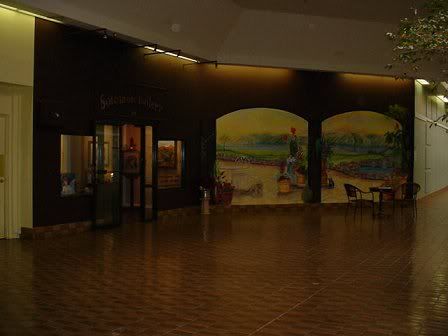 Each artist was responsible for decorating their own little store and I would like to say that each was cleverly done. I kept my store open for the 6-month lease period. It was then I made the decision to again retire and work only from my eBay store. I loved all of the wonderful artists I met and have remained friends with them all.