What to talk about today? I think I'll tell you about the programs we had at the AICC. We invited and had many school children visit the Center to hear about the Native American culture. One of the most fulfilling experiences I had was the children from the Hearing Center. All of the children were deaf and they "listened" to the drum beat by placing their hands on the drum. Here is a picture of a school tour. The children were gathered in the meeting area and were told stories about Native Americans. Above our door entry, we had the words "Mitakuye oyasin", which means "We are All Related".
A group of school children: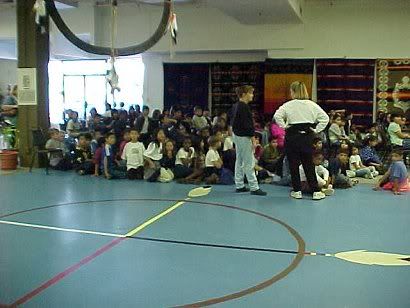 We had many dance performances by the Kwahadi Dancers. Here is the Eagle Dance.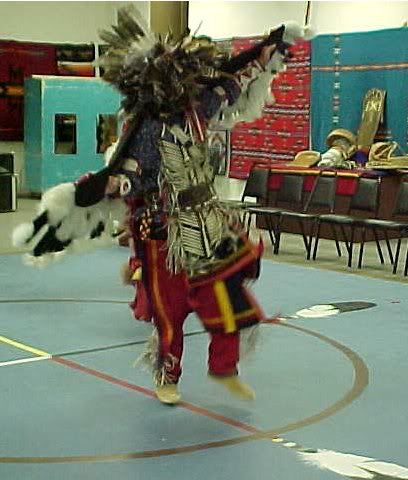 You would not believe the Hoop Dance. The dancers dance with numerous hoops and never miss the drum beat. These young people are taught this dance and to qualify to perform it, they are required to learn to dance it while blindfolded. It is one of the most popular performances and received much applaud.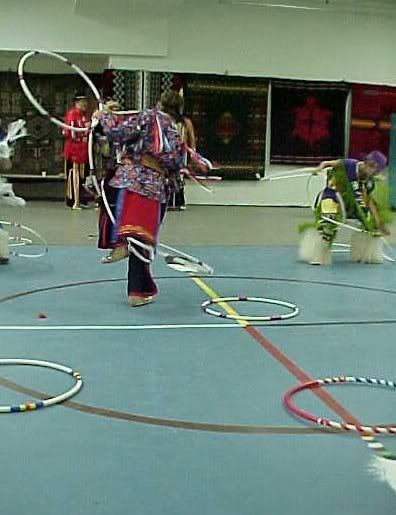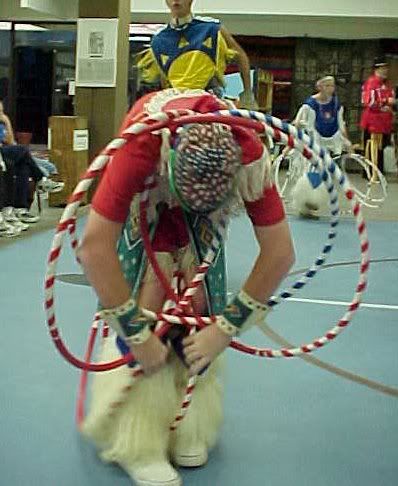 A lady fancy dancer:
Here is a picture of Teresa Parker watching the dancers. Teresa is a granddaughter of the great Comanche Chief, Quanah Parker and lives in Amarillo, Texas.
Speaking of Quanah Parker, we were asked to have a luncheon for J.R. Ewing, of the Dallas t.v. series. This luncheon was promoting a book
Quanah Parker, the Last Comanche Chief
, and upcoming movie in which J.R. Ewing is to play the part of Col. McKenzie.
The life of Quanah Parker is the story of a remarkable man who made the transition from Indian life to that of the white man but on his own terms. He was the son of Comanche Chief Peta Nocona and Cynthia Ann Parker. His mother was white and taken captive as a child of nine in 1836 when Comanches raided a settlement called Parker's Fort in east central Texas. In time she accepted the Indians way of life and became the wife of Chief Nocona as a teenager. Soon she gave birth to a boy who was named Quanah after the fragrance of flowers. He was the first of three children she bore.
Here is a picture of J.R. Ewing with some of the members of the AICC.